Herbert Burns set to fight in the U.S., explains conditions to re-sign with ONE Championship
Updated: October 18, 2017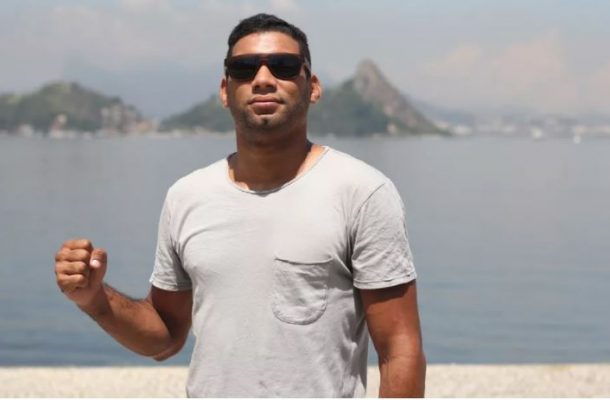 Herbert Burns is moving on with his career.
The featherweight talent competed under the ONE Championship banner since 2013, but has dealt with long layoffs after going 4-0 in 12 months between 2013 and 2014.
"The Blaze", the younger brother of UFC fighter Gilbert Burns, became a free agent after losing the last two fights on his contract, and decided to change a few things in his career.
Burns' manager Gilberto Faria tried to negotiate a new deal with the company, but ONE Championship didn't respond to their counteroffer. The featherweight didn't want to sit and wait for a response from the Asian promotion, so he accepted a bout with 10-0 featherweight Jason Soares in Oklahoma.
"He's the Fight Time champion, a local promotion here in Florida, and he's undefeated," Burns said of Soares. "I'll get there on Dec. 9 to kill this guy and get back on the winning track. I'll kill this guy, catch him in the first round. My plan is to win, finish him quickly."
Burns signed a one-fight deal with Primus Fighting Championship, which has an event scheduled for Dec. 9 in Woodward. Soares is undefeated in 10 professional bouts, as the only blemish in his record came in an unofficial bout with Julian Rosa at The Ultimate Fighter 22 in 2015.
"It's a one-fight deal, so I'm free in the market to negotiate with a promotion that wants my services."
"I want to move on with my career, I can't wait for ONE forever," he continued. "They've held me long enough, I'll move on with my life now. They know the numbers I want, so if they want me back they know the offer I want."
Despite all the issues he's faced over the past few years with ONE Championship, Burns wouldn't mind re-signing with the company. He has some conditions, though.
"I would have no problem going back to ONE, I always leave doors open everywhere I go, and I love the fans there," Burns said. "But my contract would need a clause stating that I have to fight at least twice a year. They know what I want to fight for them. If they want me fighting for them again, they know what they have to do."
"My last two losses were decisions against tough fighters, but I think my last fight was good and I could've won," he added. "I don't know how the judges saw it. (Magomed Idrisov) didn't get close to knocking me out, and I almost submitted him in the end, but I'm looking to the future now. I'll put on a show on my next fight and get back to the winning track. My plan is to fight two or three fights in the first half of 2018."