FA charges Darren Ferguson for his 'shoot them' comment about referees
Updated: January 18, 2018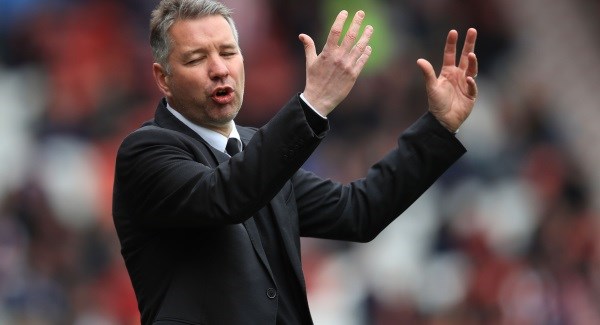 Doncaster Rovers manager Darren Ferguson has been charged for saying it would be a "good idea" to shoot referees after his side's 1-1 draw against Plymouth on Saturday, the Football Association has announced.
The 45-year-old was annoyed when Andy Baines ignored Rovers' appeals for a penalty after James Coppinger went down in the box in the last minute of the League One clash.
When asked by reporters about the decision after the game, Ferguson said: "The referees are part-time and the standard is appalling, their fitness levels are a disgrace, I've had enough of it.
"What can I do? Shoot them, it would be a good idea."
In a short statement on Wednesday, the FA said: "It is alleged his comments were improper and/or brought the game into disrepute."
The former Peterborough and Preston boss has until 6pm on Monday, January 22, to respond to the charge.
Speaking on Sunday, Ferguson said his comment was "tongue-in-cheek" and was a result of "frustration", before stressing that he does not "advocate violence against officials."
Apologising for the comment and saying he regretted the wording, Ferguson added: "Referees have a tough job and I have a lot of respect for the challenges they face, but I would like to see more done to raise standards across the board and give them the best chance of getting decisions right."