Demetrious Johnson stresses importance of defense for young MMA fighters: 'I want you to have a long career'
Updated: October 23, 2017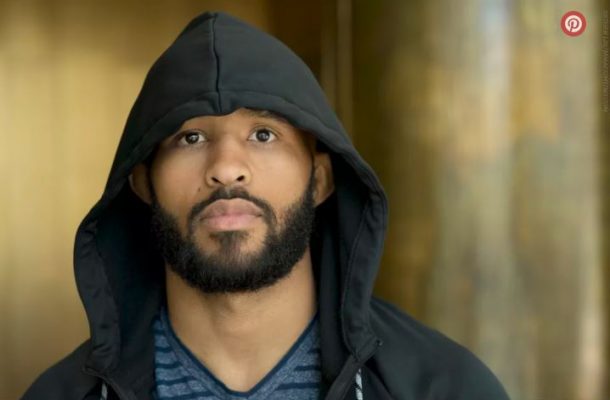 No matter what the vocation is, those best at it are often the most critical of their own work. That rings true in athletics as well. Ask LeBron James or Tom Brady what they could've done better after the performance of a lifetime and it's pretty likely that they'll have an answer for you — and UFC flyweight champion Demetrious Johnson is no different.
Johnson blew the doors off Ray Borg in a masterclass performance to break the all-time record for consecutive UFC title defenses at UFC 216 — finishing the fight with an instantly legendary suplex-to-armbar fifth-round submission — but when asked Monday on The MMA Hour, Johnson admitted there were some things he believes he could've improved upon in his historic outing against Borg.
"I think I could've lit him up a little more on the feet," Johnson said Monday on The MMA Hour. "But like, when I hit him with my cross and I saw him, he just smiled, I thought, 'Okay, you've got a hard head. You've got a granite chin.' So I was like, okay. I'm always calculating everything, so I was like, 'Okay, if I stand and bang with him, there's I chance I get clipped, and then that clip, I can get a mouse under my eyes or I can get cut, et cetera, et cetera.'
"So it's like, 'Eh, do I want to do this? Eh, no, let's just change elevation and take him down and look for the big shot when I get the opportunity.' So that's how I think about mixed martial arts. Now, if we were in the gym sparring, then I should've been able to light him up on the feet and exchange more. But when you have those three-ounce gloves on, why take the risk?"
At age 31, Johnson is already one of the most decorated champions in mixed martial arts history, although his defensive prowess often takes a back seat to his other gifts whenever his skillset is discussed. At UFC 216 alone, Johnson out-struck Borg by a ridiculous margin of 172 strikes to 22. That number is equally lopsided in several of Johnson's previous title defenses: 181-71 (John Dodson 1), 164-66 (Ali Bagautinov), 149-61 (Kyoji Horiguchi), 135-18 (Wilson Reis), 112-53 (John Moraga), 47-13 (Chris Cariaso), and 35-8 (Henry Cejudo), among others.
It's part of the biggest reason "Mighty Mouse" shows no indication of slowing down despite having already invested over a decade of blood and sweat into the fight game, and it's one of the most overlooked lessons Johnson believes should be imparted to young fighters coming up in the sport.
"I mean, I saw Bobby Green and Lando Vannata (at UFC 216), and everybody in the back was like, 'Oh, man, that's a sick fight!' And I'm like, 'Dude, look at his face, that cannot be good for his brain,'" Johnson said. "I'm just honest. I think [Vannata] is an amazing fighter, he has a great game, he comes forward, does a good job mixing it up, great power. But for me, if I was his coach, I'd be like, 'Dude, you need to work on your wrestling. We need to work on your clinch game. We need to work on not taking so much damage, because I want you to have a long career.'
"When you're done fighting, I don't want to look back at your fights and be like, 'Oh man, you were such a sick-ass fighter, you did this and this.' I want to look back at your career and be like, 'Man, you did such a good job of not taking any damage, and look, you have something to show for it. You have a 15-year career, instead of a short three or four years because of all the concussions you've taken.'
"So that's my whole thing," Johnson continued. "But those two fighters, amazing. I told Bobby Green, I was like, 'Damn, dog, you go have that five-piece chicken meal. I was worried abo
ut you. You've got to duck and move and do some wrestling, homie.'"