LFA 24 salaries, medical suspensions: Mackenzie Dern cashes $12,000 for fourth pro win
Updated: October 18, 2017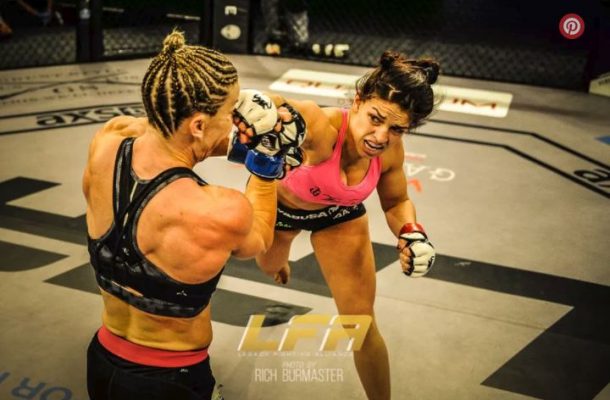 Blue-chip MMA prospect Mackenzie Dern was the top earner at LFA 24, cashing a disclosed fight purse of $12,000 for her first-round submission win over Mandy Polk on Friday night. The Arizona Department of Gaming released the event's finalized salary information Tuesday to MMA Fighting.
Dern, a 24-year-old decorated jiu-jitsu champion, dropped Polk with punches before submitting her with a rear-naked choke to extend Dern's unbeaten record to 4-0 on LFA 24's main card. Polk earned $1,200 in the losing effort.
LFA 24 took place Oct. 13 at the Comerica Theater in Phoenix, Ariz. The night's main card aired live on AXS TV.
Aside from Dern, the highest earner on the card was Bellator veteran Curtis Millender, who cashed $3,500 for his electric main-event knockout win over Matthew Frincu.
A complete list of LFA 24's salaries and medical suspensions can be seen below. As always, these figures do not represent a fighter's total earnings, as certain income sources are not publicly disclosed.