Triple H wants another match with The Rock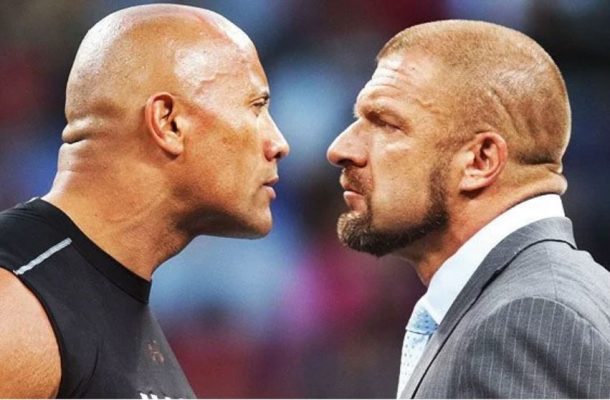 You never know what could be around the corner in pro wrestling. One moment you think a feud has been squashed and then the next someone like Triple H says he's "dance one more time with The Great One, Rock."
On a recent interview at the Mumbai Facebook office on Facebook Live, The Game was asked about his relationship with The Rock.
"About two years ago, he and I (The Rock) did a backstage promo with each other where we talked about WrestleMania and the competitive nature of it and it lit up the internet about the possibility of it. It's something we've discussed. It's just making schedules work, he's pretty busy I am too. But hey, right place, right time? I'll dance one more time with The Great One, Rock."
This is very exciting news. Of course, if The Game and The People's Champ ever did lock horns again it might be best not to have it main event the Show Of Shows. But it would certainly be a money match if they can ever make The Rock's busy schedule work.
With all of his movie projects, The Rock is often unable to participate in risky behavior like bungee jumping, running with the bulls, or wrestling in WWE. But it's awesome to know Triple H would be on board if they ever can make it a reality.