A Week Full of Overwatch Launch Tournaments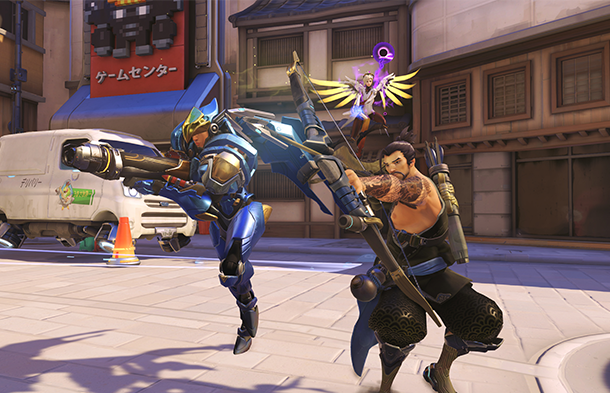 With the Overwatch launch around the corner, the eSports scene is ready to explode as tournaments pop up everywhere. Here is a quick guide to what's happening in the Overwatch launch week!
A good number of tournaments are set to happen this week, making it tricky to keep track of everything. That's why we have put together this comprehensive guide to the Overwatch Launch Week Tournaments! We will be dividing all broadcasted tournaments into three different category:
The Big Guns – Tournaments you can't miss!
Regional Rookies – Aimed at very specific regions.
Underdogs – Not in the limelight, but worth a look if you have the time.
The events will be listed according to date per category.
The Big Guns
These four tournaments are a must-watch if you want to keep up with the Overwatch eSports scene. Not only do they have a large prizepool (the smallest being $1,000), but they feature great teams and casters. If you can't catch all of the events in this guide, you should certainly aim to get at least a glimpse of these!
The Plays Launch Event – 24th May
Prizepool: $1,000
Watch it here:  twitch.tv/ThePlaysTV
To celebrate the launch of the game, The Plays is hosting their very own launch event on Tuesday, 24th May starting at 11:00 PST/20:00 CEST. Host JoRoSaR will be playing the game, as well as casting a $1,000 invitational with REUNITED, Creation eSports, Rogue and SG-1. Our very own Hexagrams is also set to make a guest appearance!
Alienware Monthly Melee – 24th to 25th May
Prizepool: $3,000
Watch it here:  twitch.tv/gosugamers
Unlike the previous entry, Alienware Monthly Melee is open for everyone to join. A total of 64 teams will be able to compete in this double-elimination tournament, featuring a $3,000 prizepool.  The tournament will feature an all-new scoring system, map veto and KOTH Hero Limit, and promises to be a very interesting experience. Matches start at 17:00 EST/23:00 CEST on 24th and 25th May.
TakeOver (LAN) – 27th to 29th May
Prizepool: $5,000
Watch it here:  twitch.tv/taketv_overwatch
Taking place in the TakeTV Studios in Krefeld, Germany, TakeOver will host the first LAN event after the launch of Overwatch. A total of eight EU teams, including Creation eSports and Rogue, will be competing for the $5,000 prizepool on the weekend of 27th to 29th May. If you can't make it all the way to Krefeld, you can tune in to watch the event on their twitch channel around noon CEST.
Agents Rising (LAN) – 28th to 29th May
Prizepool: $10,000
Watch it here:  twitch.tv/esportsarena
Another huge LAN event, this time in Santa Ana (CA), USA, will take place this weekend. Featuring a whopping $10,000 prizepool, the event will be casted by AskJoshy, FishStix, TSquared and Jamerson. Four teams have been invited, including GaleForce and TeamLiquid, while the other 28 slots are open for other teams. Matches will start at 11:00 PST on both days.
Regional Rookies
These three tournaments cater towards a very specific region each. It can be interesting to see if regional meta start to develop already!
ESL Launch Cup CZSK – 24th May
Prizepool:  ESL Premium Accounts
Watch it here:  twitch.tv/esl_overwatch
Czech players, this one is for you! A total of 8 Czech teams will go at each other on Tuesday, 24th May at 19:30 CEST.
JAM-stah Overwatch Weekly  – 26th May
Prizepool: $120
Watch it here:  twitch.tv/gamestahtv1
JAM-stah kicks off their weekly Oceanic Overwatch tournament on 26th May. Only teams from Australia or New-Zealand are able to join and compete for the $120 grand prize!
Underdogs
Due to their lack of huge names or prizepools, these events are not in the limelight. The bright side is that this is the perfect scene for rookies and underdogs to prove their worth, and we might see some surprising performances.
OverwatchParty Summer Series – 24th May to 25th May
Prizepool: $120
Watch it here:  twitch.tv/houseparty5v5
With a total of 64 teams being able to join and 52 confirmed as of writing this piece, this event is perfect to discover new rookie teams. It's also worth noting they have opted to go with a Hero Limit for KOTH games. Matches start every day at 18:00 CST.
MonsterWatch – 26th May
Prizepool: $120
Watch it here:  twitch.tv/tiermonster
This NA tournament will start at 19:15 EST, using a set map rotation including all types of maps. The winner will take home a $120 prize.
ESL Launch Cup Europe – 27th May
Prizepool: T.B.A.
Watch it here:  twitch.tv/esl_overwatch
As expected, ESL will continue their Overwatch plans with their own tournament. Avoiding the 'launch day hype', they opted to start on Friday, 19:00 CEST. While ESL is a big organization, the TakeOver event is taking place at the same time and will probably be far more exciting to watch.
What tournaments are you exciting for?
Source: Gosugamers